Mercedes has launched a new W 212 series in the E-class known as Brabus E550. The highlights of the car consist of a 6.1 displacement engine with a horse power of about 456 bhp, the alloy wheels are of less weight which has its width up to 20 inches, the aerodynamic enhancement gives a sporty look. The braking system and the interiors have been upgraded a lot. In addition, Mercedes gives three years warranty or up to 100,000 km.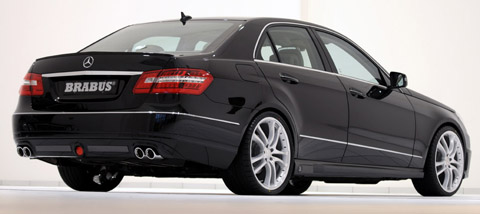 The aerodynamic enhancement kit gives a sporty look which is made from Pur-R-Rim plastics, the sophisticated bumpers decreases the lift on the front axle, which makes the car to look in a striking new face. The car consists of auxiliary headlights and running lights which have high beams, these Lights can be chosen according to the interest of the customer.
Front aluminum sport panels improve the venting of the wheel houses, where the rocker panels allow the silent airflow in between the entrance lights and wheel houses.
The light alloy wheels of the Brabus are available in different versions, where the width ranges from 17-20 inches. The largest version consists of multi-piece or single piece wheels that measure 9Jx20 in the front axle and 10.5Jx20 at the back axle.
The braking system is a high performance oriented system which consists of cross drilled discs of about 14.8×1.4 inches at the front axle, which also has 12-piston aluminum calipers, the rear axle consists of 14.0×1.1 inches discs with six piston calipers.
The interiors are made of leather which is made from a combination of Alcantara and durable BRABUS Mastik leathers.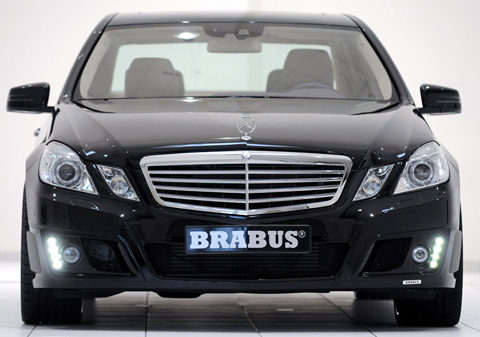 Specifications
Vehicle Type: -modified car, with four doors
Configuration: – Front Engine/ RWD
Displacement: – 6100 cc
Engine: – V8
Torque: – 453 lb-ft @ 3100 rpm
Horsepower: – 456 bhp @ 6200 rpm
Transmission: – 7-speed Automatic
0-60 mph: – 4.6 sec
Top speed: – 191mph