The 2009 Brabus Mercedes-Benz E-Class Coupe is a high performance supercar modified by Brabus.
The Mercedes-Benz E-Class features a 6.1 L V8 engine with exhaust systems, longest bore, stroke and pistons. The engine also features specially designed engine electronics that controls the car at all conditions. The engine is being lubricated by ARAL motor oil for better performance and the engine has a warranty up to 100,000 km or up to three years from the date of purchase. The engine delivers an output power of 456 bhp and 453 lb-ft torque. It reaches the speed of 62 mph in 4.7 seconds and the top speed is about 196 mph.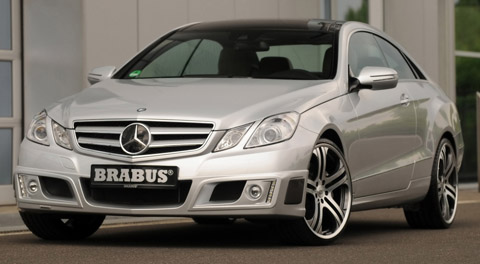 There is a choice of 17, 18, 19 and 20 inch Monoblock alloy wheels with cross drilled discs. Also, there is a choice for high performance Yokohama or Pirelli tires. The wheels feature high performance braking system with six piston aluminum calipers on the front wheels and four piston calipers on the rear wheels that ensure safety braking of the car at higher speeds.
The exteriors feature the Brabus logo & LED entrance lights. The interiors are mostly finished in Alcantara and Mastik Leather and it features the leather seats, sporty steering wheel and instrument panels.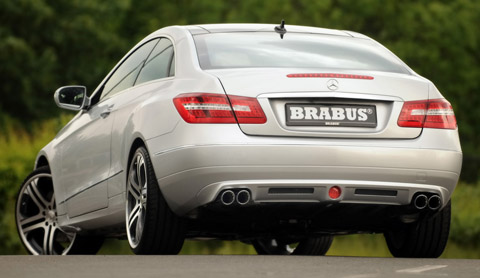 Specifications
Vehicle Type: – 2- door coupe
Configuration: – Front Engine
Engine: – 6.1 L V8
Power: – 456 bhp
Torque: – 453 lb-ft
0-60 mph: – 4.7 sec
Top speed: – 196 mph