Bentley will be returning to racing for the first time in almost a decade, thanks to the racing tuned 2013 Bentley Continental GT3 Concept Racer.
The Concept Racer capitalizes on outstanding high-speed stability, exceptional performance and renowned durability of the Continental GT Speed. Bentley intends to achieve this while tailoring its track's specification with the adoption of all-inclusive aerodynamic package, rear-wheel-drive chassis, and high-tech motorsport hardware in compliance with the regulations.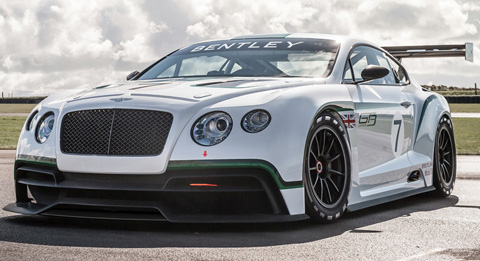 Engine
The Continental GT3 Concept Racer will have a 6.0L W-12 engine, which is expected to be changed to a V8 in the future. Bentley has not yet announced the power output of this racer, but if they were to borrow the 6.0L twin-turbocharged W-12 from the GT Speed; then, the output numbers can be expected to be around 616 hp and 590 lbs-ft of torque.
With the rear-wheel drive in place, it's no doubt that the GT3 will be doing away with the AWD system. In addition, the GT Speed's 8-speed automatic gearbox is also likely to be abandoned for a racier transmission.
Exterior & Interior
The exterior and interior specifications have yet to be provided, but it is expected that the car will come with a redesigned rear and front bumpers for aerodynamics, air intakes, flared wheel-arches of a race car, wide fenders, massive rear spoiler as well as center locking wheels.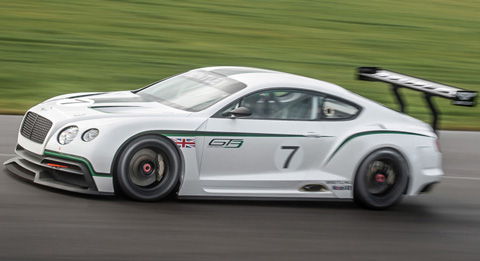 The interior is made of high-end materials. The GT3 Concept Racer currently has an overall weight of 5,115 pounds.
The development of the 4-seat 2013 Bentley Continental GT3 Concept Racer is expected to continue in the next few months. The GT3 Concept has already received full support from the FIA, and is expected to be featured in motorsport arena including the Le Mans 24-hour marathon later in 2013.
All in all, it will face competition from rivals like Chevrolet Corvettes, Porsche 911s and Ferrari 458 Italias among others.