Bentley's Flying Spur has been successful when it comes to global sales ever since its launch. It records high sales in the USA, UK, Middle East, as well as in China and Russia. Along with its partner, the Flying Spur Speed, Flying Spur is probably the most successful among Bentley's Grand Tourers and included in the world's best-selling luxurious saloons.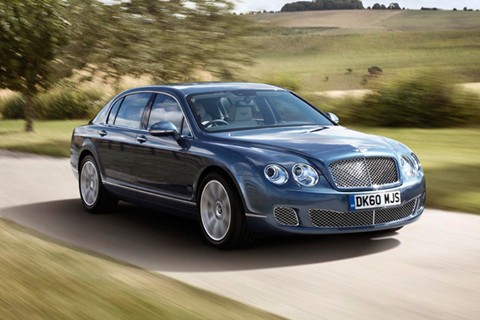 Inspired by the new breed of buyers of luxury cars, Bentley made some improvements. To meet the demands of those seeking a fun driving yet a refined and comfortable driving experience, Bentley responds with the right blend of powerful performance with craftsmanship, practicality and style.
Now Bentley has made the Flying Spur even more irresistible with its range of 14 designs in the spectacular Series 51. Flying Spur and Flying Spur Speed customers can now customize the look of their Flying Spur according to their preference. Also, all 2012 model comes with an infotainment system.