With the intimidating sleek black finish and an engine set that is sure to sound in the streets, the new Bentley Continental 702 straddles impressive aesthetics and extreme performance. Wheelsandmore granted the sports-coupe with an ecu upgrade coupled with an exhaust system that is manually put together and forged out of stainless steel.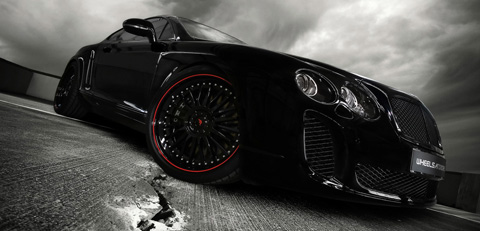 Talk about big and you will get it with the Bentley Super sports that has the perhaps the largest engine among the newest cars. Its 6 liter W12 engine lets the car reach speeds up to around 209 mph, and enables 702 bhp. It has a torque that lists 650 lb-ft, as well as twin turbochargers that only made the monster car speedier.
Equally big carbon-ceramic brakes that measure 16.54 inches are also fitted to the sports car to complement the engine. The C-Sport 10.5×21 Dunlop Sport Maxx front and rear wheels are also specially made for the car, allowing better road grip, easier handling, and good looks. The wheels are of matte black crossed by a red race stripe, a color combination that will surely earn envious glares once the car gets on the move.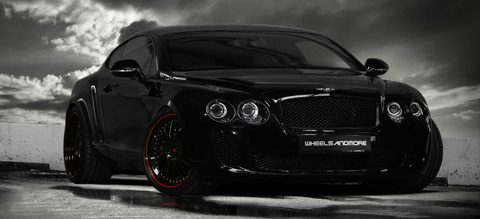 Another plus point for the Bentley Super sports is its electronic suspension system that lifts the car 0.79 inches more. The mechanism is certainly handy whenever the car is geared up more on safety instead of speed.