Combine luxury with speed and what you will get is the 2010 Bentley Continental Flying Spur Speed China. The fastest luxury car in the world did not earn the adjectives 'fastest' and 'luxury' for no reason. The Bentley's 6 liter W12 engine lets it run up to 200 mph, with an acceleration of 62 mph achieved in 4.5 seconds. It has twin turbochargers for great power, and lists 552 counts of hp. To match its impressive speed, a set of sporty multi-spoke Speed wheels that measure 20 inches each are fitted, alongside a retuned exhaust system for quieter times behind the wheel. The car's suspension system also grants ease and comfort to both passenger and driver.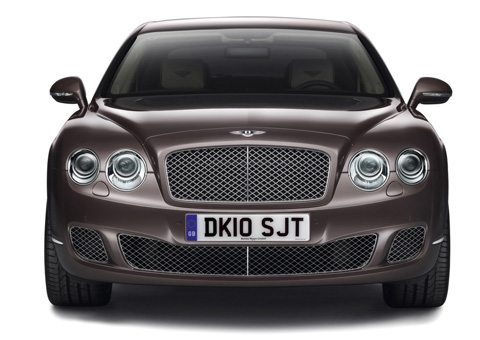 Moreover, the design of the luxury car carries all the features that are definitely "Bentley", but with some minute additions that gives its own distinctive character. This edition's treadplates and wing badges are adorned with a notable badge on the middle console. The signature "B" emblem of Bentley is also attached to both of the C pillars.

Inside the car are the luxurious embroidered leather cushions that promise satisfying comfort. The ignition key for each Bentley unit is also housed in a specially designed display case.