The 2009 MTM Bentley Continental GT Birkin Edition is a high performance two door super sports car.
The MTM Bentley features a W12 engine with twin turbochargers, exhaust system and electronic control that controls the car at all extreme conditions. The engine delivers an output power of 650 bhp, 586 lb-ft torque and the top speed is about 206 mph.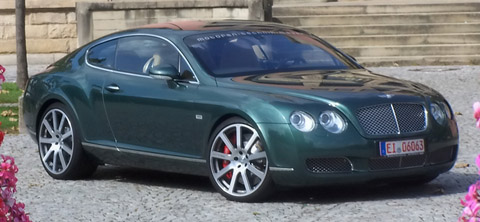 The MTM Bentley also features adjustable sports chassis and four pipe exhaust systems that reduce the cars height up to 30 mm. The MTM Bentley features 21-inch alloy wheels with six piston calipers and diamond cut brakes that ensure safety braking of the car even at higher speeds.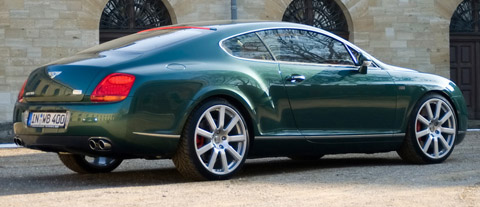 Specifications
Vehicle Type: – 2-door super sports car
Configuration: – Front Engine
Engine: – W12
Torque: – 586 lb-ft
Horsepower: – 650 bhp
Top speed: – 206 mph