The introduction of 2009 Bentley Continental GTC Speed describes Bentley's style of designing a luxurious convertible car. The GTC is manufactured in a perfect design, advanced technology and comfort. The car is more strengthened by adding 600bhp, which is also considered as the most powerful convertible car.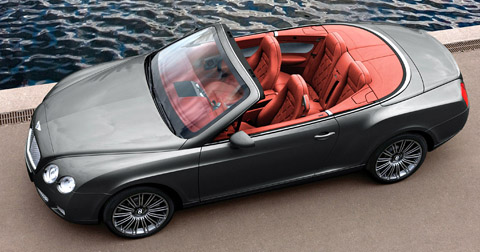 The GTC Speed consists of a twin turbocharged W12 engine that produces an output power of about 600bhp and develops a torque of about 553 lb-ft. The car attains a top speed of 200 mph when the roof of the car is closed; it also attains a top speed of about 195 mph when the roof is open. The W12 engine is considered as the strongest 12-cylinder engine with four camshafts and 48 valves. The power is passed through the 6-speed automatic transmission. The 6-speed transmission can be operated in two modes, Sport and Drive and also used as a clutchless manual where the changing of gears can be done sequentially.

The suspension is decreased by 10mm to the front and 15mm to the back for better handling. The wheels are of 9.5J x 20 inch alloy wheels and fitted with 275/35 ZR20 Pirelli Pzero tires that safer driving and superior grip.
To guarantee aerodynamic balance during the speeds of 200 mph, the car is fitted with a discreet spoiler which increases the speed and provides down-force additionally.
Cruise control system
A new Adaptive cruise control system (ACC) has been introduced in the GTC Speed. The system uses an extended range radar sensor which is mounted on the lower front grille for watching the road ahead. When a vehicle which is moving slow is detected, the Adaptive Cruise Control system automatically brakes or adjusts the throttle.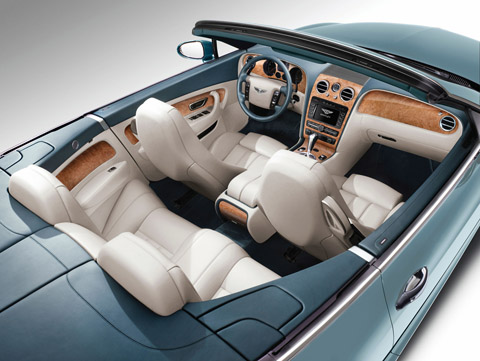 Specifications of GTC Speed
Vehicle Type: -Production car, with two doors
Price: $220,000
Configuration: – Front and Mid Engine/ AWD
Engine: – Twin-Turbo V12
Displacement: -6000 cc
Torque: – 553 lb-ft @ 1700 rpm
Horsepower: – 600 bhp @ —rpm
Transmission: – 6-speed Automatic
0-60 mph: – 4.5 sec
Top speed: – 200 mph