The Audi Nuvolari Quattro is an ultimate high performance 2+2 seater concept car and it is also considered as one of the best looking cars created by Audi.
The body of the Audi Nuvolari Quattro is made of aluminum and as a result, the car is of less weight. The car features front four-link and trapezoidal-link rear suspensions for higher ability and precision. The car is finished in Luna Silver Paint and it is also available in white color.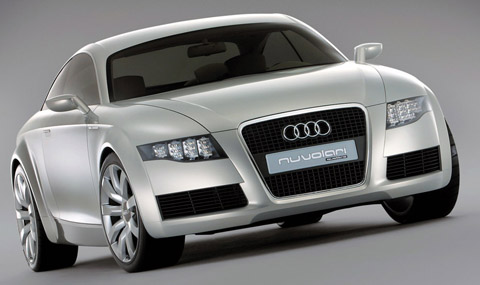 The Audi Nuvolari Quattro consists of a 5.0 L Twin-Turbo V10 engine with a new design and FSI petrol injection which helps to generate more power and efficiency at higher speeds.
The capacity of the engine is about 5000 cc and it delivers an output power of 600 bhp and 553 lb-ft torque at 2000 rpm. The Audi Nuvolari Quattro reaches the speed of 60 mph in 4.1 seconds and the top speed is about 155 mph.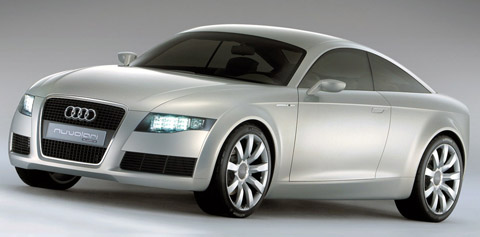 The Audi Nuvolari Quattro features a 6-speed Automatic transmission and the gear shifts can be performed easily and smoothly even at higher loads. The car features three different modes which are "Lift mode", "Dynamic mode" and "Automatic mode". These modes can be selected depending upon the cars speed and roads condition.
The Audi Nuvolari Quattro features 9-arm alloy wheels with cross-drilled discs for better gripping and handling of the car at higher speeds.
The exteriors feature the xenon headlights, mirrors and the stylish body structure of the car. The interiors features the three spoke steering wheel, leather seats, air conditioning system and the seat belts.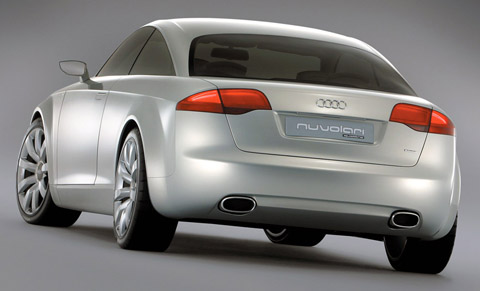 Specifications
Vehicle Type: – 2-door Coupe, concept car
Configuration: – Front Engine/AWD
Engine: – 5.0 L Twin-Turbo V10
Capacity: – 5000 cc
Torque: – 533 lb-ft at 2000 rpm
Horsepower: – 600 bhp
Transmission: – 6-speed Automatic
Length: – 4.80 meters
Width: – 1.92 meters
0-60 mph: – 4.1 sec
Top speed: – 155 mph