In the near future a lot of people visualize a world of electronically powered vehicles. Replacing the gasoline stations will be the so-called charging stations, one charging station in particular is the Audi e-tron Spyder e-den Charging Station. Similar to a gasoline station, this place offers a variety of amenities for drivers and passengers alike.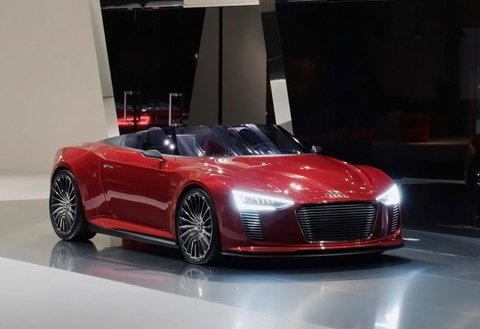 Since charging takes longer than filling up with gasoline, a charging station will offer something that help drivers and passengers some form of entertainment or any facility that could keep them busy while waiting for the charging to be completed.
The goal of this charging station is the provide people with information about the challenges that electronic mobility gives to manufacturers, not only about the vehicles that use electricity but the whole system of maintaining such lifestyle involving such technology. This model of a charging station reveals a vision of the future of a gasoline-less environment and a more comfortable way of life.