Afzal Kahn has made it a point to stretch the boundaries of innovation. With every venture Project Kahn makes, it will always challenge the status quo, to produce an extraordinary concept out of a seemingly ordinary one. The company boasts bragging rights of having added flavor twists to brands like Ferrari, Bentley and Mercedes. With its latest undertaking, Project Kahn sets its eyes on the Audi and makes irresistibly better out of something that's already dubbed one of the best.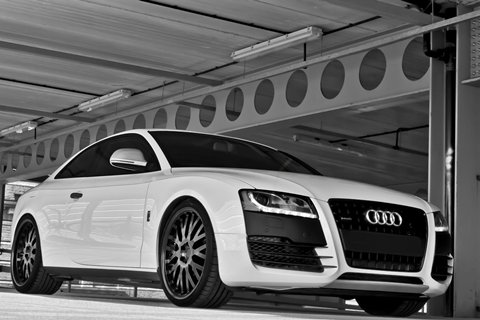 The 2011 Project Kahn Audi A5 Coupe Sport is the irresistible concoction of elegance and strength. The obvious add-in are the front and rear bumper units with facet blades, rear boot spoiler and a stainless steel sports quad exhaust system. The 21-inch RSL lightweight wheels in black and red stripes make for some eye candy.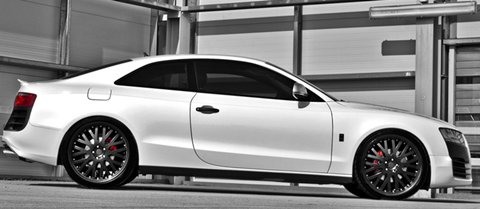 The interior of the Audi A5 Coupe is coated with the signature Project Kahn Bespoke Touch. The leather covering the components are made from perforated nappa. Additional features include stainless steel kick plates, aluminum pedals, pearl front and read diffuser and suspension lowered to 35mm. The new materials makes way for better wheel-handling and a more comfortable and secure driving experience with a car that's under your very control.