The 2010 MTM Audi TT-RS owes its revolutionary function and high-performance to its predecessor the Ur-Quattro. But aside from that, the all-new Audi TT-RS has improved in a lot of ways.
First, the 2009 MTM Audi TT RS runs at around 424 horsepower in just 6600 revolutions per minute. Second, this sleek machine can achieve maximum acceleration in just 4.2 seconds, which is certainly amazing for a "compact" racer. Third, the Audi TT-RS can reach a top speed of over 185 mph using its 2.5 liter inline -5 engine. Fourth, it has 3 stages of power enhancement. Fifth, the design of the Audi TT-RS is suitable for those who love smooth details. Completing the exterior appeal is the BIMOTO designed sports rim.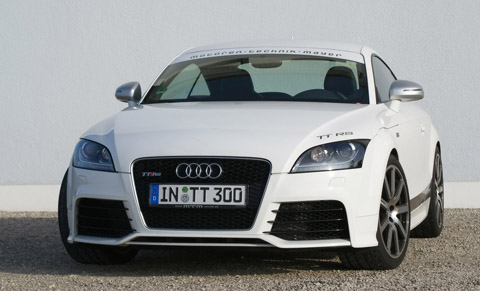 The 2010 MTM Audi TT-RS is certainly a magnificent addition to Audi's significant list of high-quality and stylish "compact" cars. It may be lightweight in size but in performance it is undoubtedly a heavyweight.