Audi has just released its latest concept design. It is known as the A9 concept and it is unlike anything we have seen in any production car to date. Audi plans to project its A9 concept at a higher standing than its current top dog, the A8. Audi predicts that this concept will be advanced enough to overwhelm first-class luxury models from competitors such as the Porsche Panamera, and the Lamborghini Estoque if ever it will be put into production.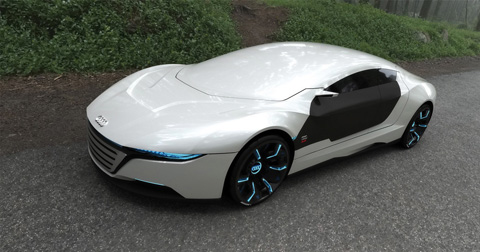 The form and features of the 2010 Audi A9 Concept were motivated in part by the magnificent structural design of Santiago Calatrava's architecture in The City of Arts and Sciences located in Valencia. Such inspiration can be seen in the smooth, sleek and flowing contours of the vehicle along with its futuristic structure. Calatrava's constructions seem as if they were taken from centuries in the future, and Audi's concept emulates the same ideals.
The windshield of this concept car is fully integrated into the roof, and is composed of material using nanotechnology. Note that this technology does not exist at this time, since it is designed to automatically adjust from clear to opaque, change color and repair damage. Changing colors to the preference of the driver is a feature also reserved for the body kit of the A9. This means that at the touch of a button, the car can change from white to black, to red, to blue, etc.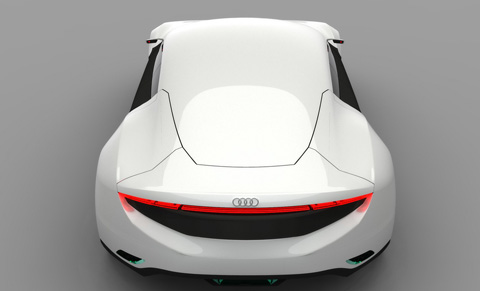 Propulsion for the A9 concept is achieved via a sophisticated fusion between electric-powered motors found in each of the four wheels of the vehicle, working in concurrence with an internal combustion engine using a renewable source of fuel. Once again, such technology does not exist as of yet, but the plans for this vehicle certainly sound fascinating.