The 2009 Autonomous Audi TTS is another addition to Audi's long line of superb sports cars. This sleek machine boasts of 265 horsepower and can make 6000 revolutions per minute. The top speed is 155 mph and maximum acceleration can be reached in just 4.9 seconds. This car weighing approximately 3240 lbs possesses 258 lb-ft torque and has a 2-liter inline engine. This vehicle possesses a 6-speed S tronic double clutch transmission and is designed for driving in all types of situations.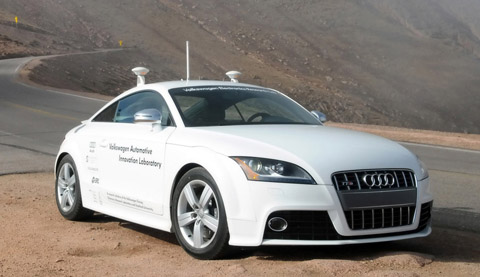 The 2009 Autonomous Audi TTS coupe was named after Michelle Mouton, who is the most unbeaten rally driver in Audi's racing history. It has enhanced driver assistance and communication features which are not present in some of Audi's sports car.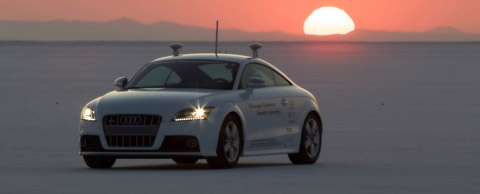 Volkswagen Group Electronics Research Laboratory and the makers of Audi vehicles truly succeeded in their vision of manufacturing a sports car that is not only outstanding in performance but in its design as well.