This company, Audi Sport, will officially for the first time introduce a racing sports car for customer use in the form of a 500 hp plus GT3 version of the Audi R8. It will be available in 2009.
"The R8 is the first production Audi bearing the name and genes of a successful racing sports car and is therefore an excellent base from which to build up our first big customer sport programmer," explains Head of Audi Motor sport Dr Wolfgang Ullrich.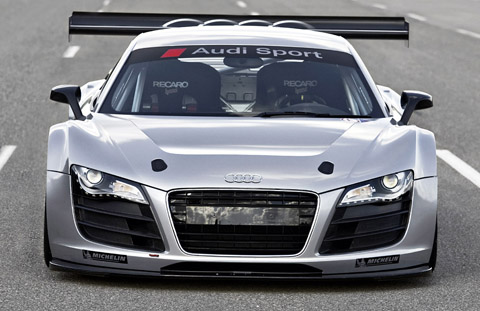 "Ever since the R8 was unveiled we've been inundated with enquiries about a race version. With the Audi R8 we will offer customers a racing sports car equipped with high-calibre technology and the typical Audi qualities, but which is nevertheless easy to handle." The Audi R8, also named "R16" within the Audi Sport will be scheduled for the 2009 season in the European racing series.