The Audi RS6 impresses customers thanks to its high-powered twin turbo V10 engine with 5.0 l displacement. The Audi specialist from Wettstetten near Ingolstadt, Germany, has performance kits in the program, which supercharges the performance of this station wagon. The MTM engineer boosts the engine power electronically to 656 bhp at 6,180 rpm.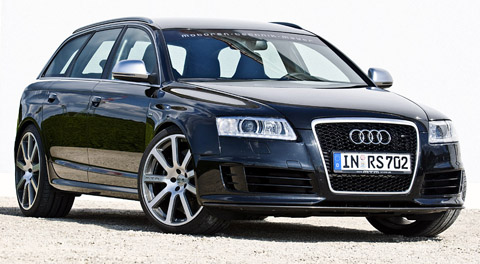 The torque of this amazing car is now 785 Nm allowing it to accelerate like a lightning bolt from zero to 100 km/h in under 3.9 seconds. Price: € 3999. This super-fast vehicle is aided with a six-piston braking system MTM fits the front brake disks in the dimension 405×36 mm and monoblock brake calipers.
MTM offers their consumers a combination of a power-boosted engine, modified breathing, exhaust system, suspension struts and a 21" wheels for a package price of € 15,500.