The Aston Martin V8 Vantage Roadster is a high performance sports car made of fine quality materials first launched at the 2006 Los Angeles Auto Show.
The Vantage Roadster has stunning looks from the inside and the outside, displaying the original looks in the sports car. It features a high technology engine, hand stitched leather seats and advanced technology electronics. The body structure is made of aluminum and magnesium which results in high rigidity and less weight.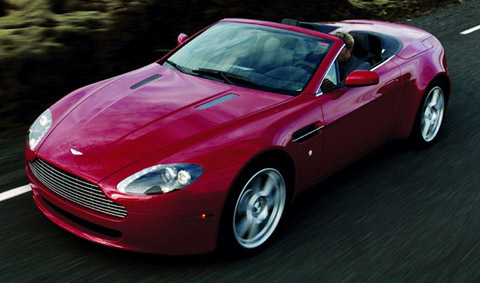 The Vantage Roadster features a three layer fabric top which gives a stunning looks when it is in closed or in open position. This top is operated by a button which takes about 18 seconds for opening or closing.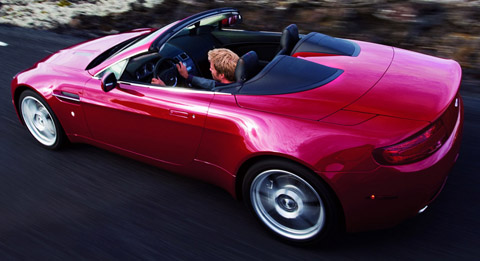 The car features a V8 engine with a capacity of 4300 cc along with 6-speed manual and sportshift transmission. It delivers an output power of 380 bhp at 7000 rpm and 302 lb-ft torque at 5000 rpm which gives a thrilling driving experience.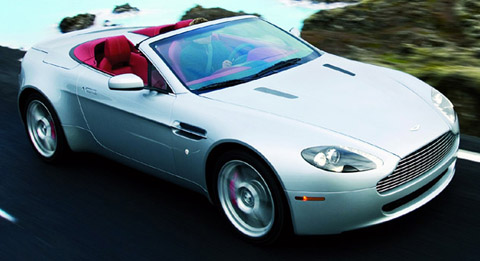 Specifications
Vehicle Type: – Production car, two door convertible
Configuration: – Front Engine/RWD
Engine: – V 8
Capacity: – 4300cc
Torque: – 302lb-ft at 5000 rpm
Horsepower: – 380 bhp at 7000 rpm
RPM: – 7300
Transmission: – 6-speed Manual and Sportshift
Length: – 172.5 inches
Weight: – 3760 lb
0-60 mph: – 4.9 sec
Top speed: -175 mph
Aston Martin V8 Vantage Roadster vs Man on Jet Powered Rollerskates

Aston Martin V8 Vantage Roadster Review & Test Drive
Aston Martin V8 Vantage Roadster Driving on Winding Road