The Aston Martin V12 Vanquish S is the fastest production car manufactured by Aston Martin in 2005.
The car was first displayed at the Paris Motor Show in the year 2004, September 23rd. It consists of a 6.0 V12 engine with a capacity of 5935 cc that delivers an output power of 520 bhp at 7000 rpm and 425 lb-ft torque at 5800 rpm. The engine also includes combustion chambers for better air flow, inlet ports and fuel injectors.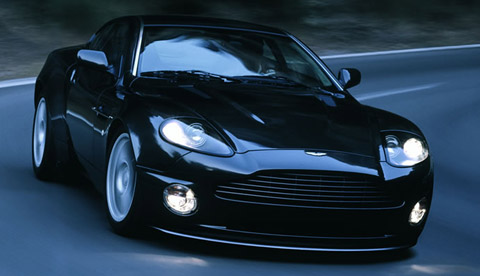 The Vanquish S is a stylish, muscular high performance and the fastest car among the other Aston Martin cars. The grille consists of a rounded open front for better cooling and aerodynamic splitter that provides high speed. Aston Martin claims that it can reach a top speed of over 200 mph and accelerate to 60 mph in 4.7 seconds.

The brakes consist of six piston calipers and ventilated discs all around and the rear discs are 2 mm wide compared to the front discs that provides better heat dissipation. The standard features include the short steering arms, stiffer springs and Sports Dynamic Suspension.
Specifications
Vehicle Type: – production car, with two doors
Configuration: – Front Engine/RWD
Engine: – 6.0 V12
Capacity: – 5935 cc
Mileage: – 11/17 mpg
Torque: – 425 lb-ft at 5800 rpm
Horsepower: – 520 bhp at 7000 rpm
Transmission: – 6-speed Automatic
Wheelbase: – 104.5 in
0-60 mph: – 4.7 sec
Top speed: – 200 mph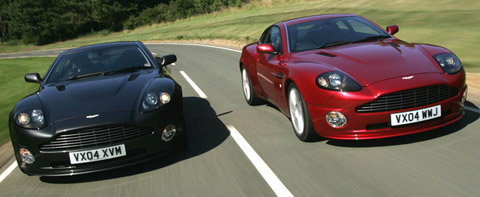 Aston Martin Vanquish vs Ferrari 575 Car Review

Aston Martin V12 Vanquish S Test Drive