The Aston Martin DB7 was manufactured by the Aston Martin Lagonda in between the years 1994-2003.
The DB7 is a grand tourer and the predecessor of Aston Martin V8. The DB7 is available in both coupe and convertible models. The car was designed by Ian Callum, a British car designer and it was considered as the most beautiful car during its period.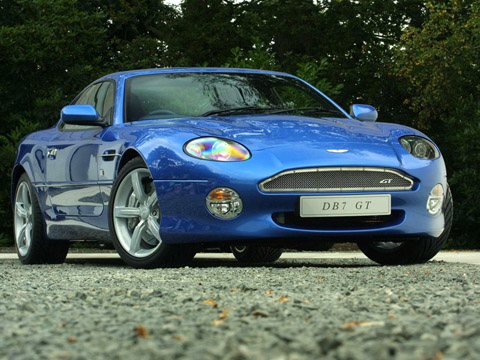 The car consists of a supercharged straight-6 engine that delivers an output power of 335 bhp. The body of the car is made of aluminum and the price of the car is about $140,000.
Specifications
Vehicle Type: – 2-door coupe and convertible
Type: – Grand tourer
Configuration: – Front Engine
Engine: – 3.2 L I6 and 6.0 L V12
Torque: – 540 N-m in V12 Vantage and 560 N-m in V12 GT and GTA
Power: – 420 bhp in V12 Vantage and 435 bhp in V12 GT and GTA
Wheelbase: – 2591 mm
Width: – 1830 mm
Length: – 4646 mm
Weight: – 4023 lb
Price: – $140,000
DB7 V12 Vantage
The V12 Vantage was launched in the year 1999. It consists of a 6.0 L V12 engine with 48 valves that delivers an output power of 420 bhp and 540 N-m torque. The car was available in both five speed automatic and six speed manual gear box. It reaches the speed of 60 mph in 4.9 seconds and the top speed of the car is 186 mph.
DB7 V12 GT and GTA
This version was launched in the year 2002. It consisted of a V12 engine that delivers an output power of 435 bhp and 560 N-m torque.
Aston Martin DB7 review