Designed and engineered by the Aston Martin design team for a period of 6 months, the 2014 Aston Martin DP-100 Vision Gran Turismo Concept is destined to remain a digital-only experience at the moment.
However, Marek Reichmann the design director, claims that it will greatly influence future Aston Martin road automobiles.
The car does not only look attractive but it also displays a high degree of engineering veracity. What is so unique about the car?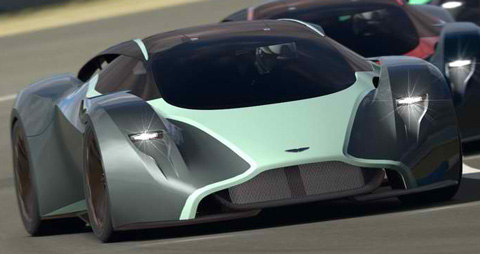 Engine
Theoretically, the DP-100 Vision Gran Turismo Concept features Aston Martin's 6.0 liter, V12 mounted amidships. It is powered by a pair of turbochargers to deliver power of up to 800 horsepower.
The DP-100 Gran Turismo provides an outstanding level of detail with a completely functioning suspension system and high-tech electronics. Some features like the automobile's revolutionary active aerodynamics are not just to enhance the car's form but to also support the car's functionality.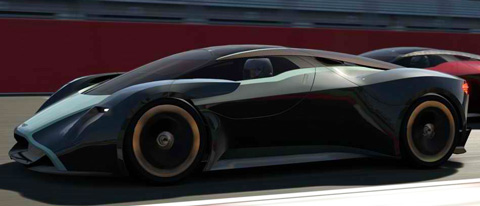 Exterior
The CC100 speedster Concept and the DP-100 feature amazing exterior features, for example, the light blade rear lamps with LED light blade technology, vented wheel arches that reduce drag, enhance handling of the car at high speeds and increase downforce.
The Vision Gran Turismo Concept also features awesome swan wing doors. The angle of the doors aperture makes it easy to access the cockpit. All these features enhance the car's muscular profile.
The active wheel blades automatically open and close to help in brake cooling and reduce wheel drag. In addition, these blades give a distinctive finish to the car enhancing a wide and powerful posture.
The C shaped LED tail lights are mounted on the floating blades making the car look strikingly intimidating.
The 2014 Aston Martin DP-100 Vision Gran Turismo Concept prototype joins the collection of Vision Gran Turismo racers which is the world's leading developer of concept cars.