Aston Martin is no stranger to motorsports. And now they are making a comeback.
The next step to their world motorsports plans is the introduction of the 2012 Aston Martin V12 Vantage GT3, a car that is seen to succeed the successful DBRS9 GT3 race cars that dominated touring car races worldwide.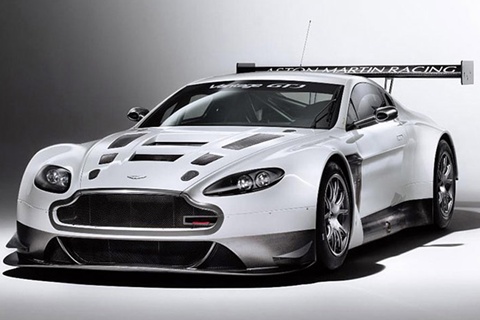 This car is the next step towards Aston Martin's goal of ruling the world racing circuit once again. And now, armed with 6 years of experience campaigning with the DBR9 and the DBRS9, the V12 Vantage GT3 is expected to be much better than its predecessors. The heart of this new racer is the same 6.0 liter V12 engine found in the street version of the V12 Vantage, but it has seen its share of modifications to better withstand the demands of racing.
Performance Driven
To increase performance and reliability, a lightweight crankshaft, new valve trains, and dry sump lubrication has been added into the engine. Ventilated disc brakes on all 4 corners are used in this car, designed to provide adequate stopping power even during endurance races. A double wishbone suspension is used for both the front and rear ends of the car.
Tested

It is scheduled to be released next year as the DBRS9s are still eligible to compete. This car is far from finished, but if there's any indication that this car is going to be good, 2 day testing showed that it was able to cover 1000 kilometers with ease. Even better is that it is a marked improvement to the already formidable DBRS9. The 2012 Aston Martin V12 Vantage GT3 seems poised to take the motorsports world by storm next year.
Specifications
Performance

| | |
| --- | --- |
| Engine: V12 DOHC | Displacement: 5935 cc |
| Horsepower: 600 HP | Torque: 516 lb-ft |