The old Aston Martin V8 Vantage is already perfection; making innovations on perfection seems improper. And yet, MW Design Technik has done just that. They have taken it to new heights by creating a design aptly called Hellvellyn Frost.
The 2009 Aston Martin Hellvellyn Frost is covered in a frosty white matte paint. The interior scheme is of gray with accents of red and black. The car uses a 4.7 liter V8 engine with a horsepower of 445. Many weighed decisions were made in creating this new model. Additional carbon fiber aero pieces were especially ordered and the bearing of the suspension and wheels were changed as well. The aero pieces were also given the same matte paint effect to flow with the rest of the scheme.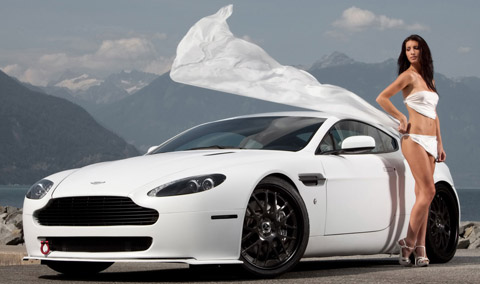 Modulare customized the wheels that were used in the car. With the aluminum cap, the combined look makes the car look both romantic yet harsh. Minor detailing is added to the exterior to tie in all the parts together. The vents, front grill, window trims as well as trunk lip is colored black while other accents were given some red lines such as the calliper's bleeder line and the tow hooks.
This car, which takes its design from an English mountain range, is both beauty and strength in one.