The 2010 Zagato Alfa Romeo Corsa is one great deal of a super car that is not to be trifled with by the weak at heart. The race car is a tribute to the speedy and winning history of the Alfa Romeo, and true to its legacy, it sports a body design and performance that are sure to bring more fame and envious remarks to the series and to the company.

The TZ3 Corsa is marked by a lightweight body made of aluminum, and a mono shell tubular chassis of carbon fiber. It weighs 1847 lbs, and is packed with a powerful 4.2 liter V8 engine capable of a horse power that reaches up to 420 counts. Also, the vehicle is capable of a speed that reaches over 186 mph, definitely making it one tough rival in the racetracks. Add to that the acceleration rate of 62 mph that is accomplished in less than 3.5 seconds.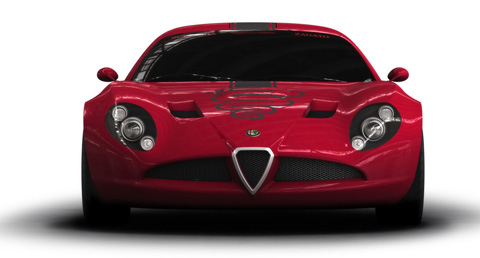 Actually, looking at the car alone is enough to have an idea of everything that is capable of. The grey stripe that runs the length of its body, from the hood to the roof and to the back, is simply sporty, while the flashy red paint hints on fun, style and superb versatility.