The 2009 Alfa Romeo 159 is a four door high performance luxury car.
The Alfa Romeo 159 was first displayed at the Geneva Motor Show, it features muscular looks, powerful engine, stylish body structure and exteriors.
The Alfa Romeo 159 features a powerful 1.75 L Incline-4 turbocharged petrol engine with direct fuel injection and controlling system that carefully controls the engine at all conditions.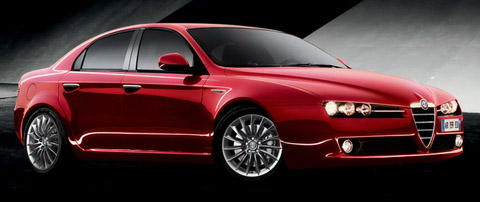 The capacity of the engine is 1750 cc and it delivers an output power of 200 bhp at 5500 rpm and 236 lb-ft torque. It reaches the speed of 62 mph in 7.7 seconds and the top speed is about 146 mph. The Alfa Romeo 159 features specially designed six speed manual gearbox and the gear shifts can be done easily at higher speeds and stress.
The exteriors feature the stylish body structure, headlights, taillights and mirrors. The interiors feature the sporty steering wheel, instrument panels and leather seats.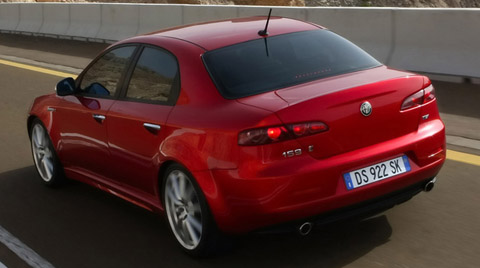 Specifications
Vehicle Type: – 4-door luxury car
Engine: – 1.75 L Incline-4
Capacity: – 1750 cc
Power: – 200 bhp at 5500
Torque: – 236 lb-ft
0-62 mph: – 7.7 sec
Top speed: – 146 mph