The Alfa Romeo 156 GTA is manufactured by Alfa Romeo Automobiles in the year 2002.
It consists of a 3.0 liter V6 engine which was also used in the Alfa Romeo 166, GTV and Spider models. The capacity of the engine is about 3179 cc and it contains four valves and 6-speed manual transmission. It delivers an output power of 250 bhp at 6200 rpm and 221 lb-ft torque at 4800 rpm. The bore measures 93 mm and the stroke measures 78 mm.
The brakes are equipped with Anti Braking System and Electronic Brakeforce Distributer.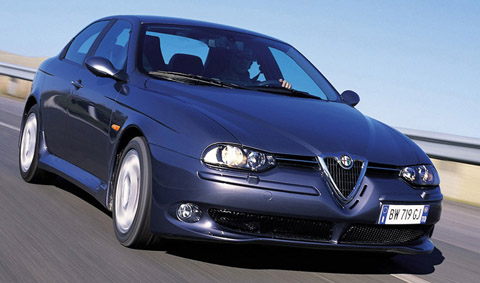 Specifications
Vehicle Type: – 4-door sedan
Configuration: – Front Engine
Engine: – 3.2 Liter V6
Transmission: – 6-speed manual
Horsepower: – 250 bhp at 6200 rpm
Torque: – 221 lb-ft at 4800 rpm
Wheelbase: – 2595 mm
Width: – 1765 mm
Length: – 4430 mm
Height: – 1402 mm
Weight: – 3109 lb
0-60 mph: – 6.4 sec
Top speed: – 155 mph
Price: – 43,200$