The Porsche 962 is a sports-prototype racing car manufactured by Porsche.
The Porsche 962 was designed to meet the terms of the IMSA's GTP regulations and it was also designed as a replacement for Porsche 956. In the year 1984, the Porsche 962 was launched and it was a huge success at its time. The car was praised for its long lived career that even competed up to the mid 1990s.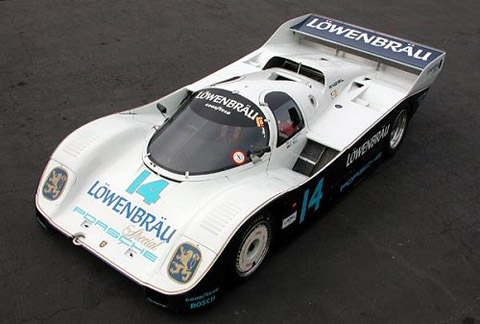 After the ban of the Porsche 956 at the IMSA GTP Championship in the year 1981 as a result it differed from the rules and regulations where the Porsche 956 driver's feet was in front of the front axle. To overcome these faults, a new 3.2 liter fuel injected engine has been introduced in the Porsche 962 also making it better than Jaguar. In addition 2.8L, 3.0L and 3.2L engines are also manufactured with twin turbochargers.
Several modifications have been done to the Porsche 962 by the racing teams where the body structure, mechanical elements, and aerodynamic elements have been modified. A number of modifications were done by the Joest Racing team compared to the previous modifications in order to give a tough competition to the Jaguar, as a result the Porsche 962 marked its victory at the Road America. A total of 91 units of Porsche 962 have been manufactured where 16 units were used by the Porsche factory and 75 units have been sold.
Racing History
The Porsche 962 made its debut in the 24 hours of Daytona which was driven by Michael Andretti and Mario, but it was retired in the 127th lap when a problem occurred in the gearbox and engine.
In the year 1987, the Porsche 962 participated in the 24 Hours of Le Mans where a powerful 3.0 liter engine has been added in order to compete with the powerful opponents Mercedes-Benz and Jaguar; it also recoded a victory here which is also the 7th consecutive victory for the Porsche 962.
Achievements
The Porsche 962 was considered the most dominant sports car during its time. It won the World Sportscar Championship in the years 1985 and 1986, IMSA GT Championship for the years 1985, 86, 87, and 88, four time winner in the Supercup Series for the years 1986-1989 and winner at 24 Hours of Le Mans in the years 1986 and 1987.