The automobile industry has always been the niche of thriving businesses and corporations over the past decades. A popular brand associated with superb vehicles is Porsche. Sixty years of innovative construction of sports cars has given Porsche an edge over it competitors.
This company boasts of not just state-on-the-line design when it comes to technological advancement but also intelligent car performance. The 911 car models of Porsche showcase a variety of high-end vehicles that are not just built for performance but also for style. The 2012 Cars & Art Porsche 997 Carrera 4S is simply one of the most popular designs in this product line.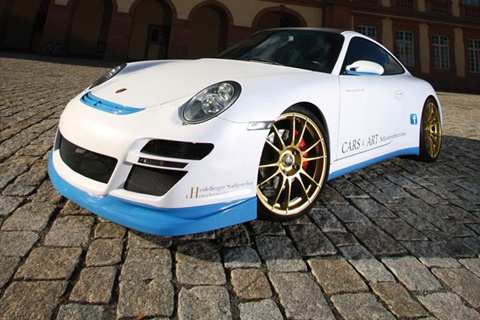 Performance
Mannheim Company Cars & Art created the 911 Carrera 4S based its design on the needs of sports car enthusiasts – speed, power, and style. 8.5x20 inch ET55 sizes with 235/30R20 tires are used in the front and 12.5x20 inch ET51 with 325/25 Dunlop Sport Maxx GT tires in the rear with the addition of OZ Racing Ultraleggera HLT-wheel rims in racing gold.
This slick finish gives the vehicle a professional yet elegant look. A tailored exhaust system with flap control is also installed which provides the best results when it comes to fuel mileage, safety, and environmental concerns. Moreover, interesting color accents create a polished look to the car's overall design.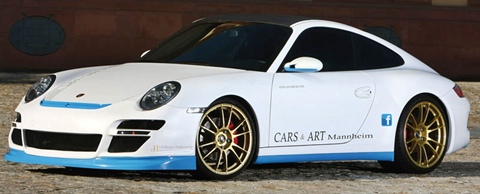 The industry of producing sports car has transformed a field that focuses on speed into one that incorporates sophisticated style with ground-breaking performance. This keeps collectors of Porsche continuously looking forward to new innovations and remarkable enhancements from the brand's series of models.