TopCar Moscow has been a long standing tuner of Porsche cars, creating and implementing new ideas on the rebuilding of models. This is what they have done to the Porsche Cayenne Vantage GTR into a stylish, off road coupe that has become popular in exhibition events in Europe. With this success in mind, TopCar aims to make the renovated Vantage GTR series even better.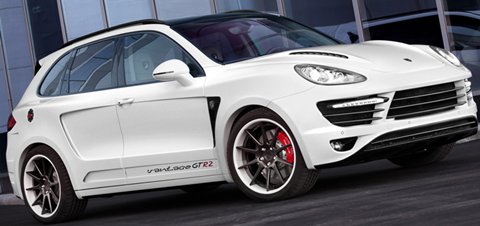 After gaining positive reviews from the previous model, the Porsche Cayenne is undergoing modifications for a brand new look with a new aerodynamic body and an elaborate vein set up of the off road coupe for the Vantage GTR 2. The new body features front and rear spoiler bumpers with a new bonnet, widened fenders and a diffuser on the rear.
The appealing new design of the Porsche Cayenne will be powered by an improved engine performance of 550 up to 750 hp. The project for the new model is well under way in TopCar's state of the art tuning factory and with prospect units already being designed and tested, it will only be a matter of time before TopCar produces another winning fine tuned Porsche Cayenne Vantage model.