This year, 2011, Porsche launched a new masterpiece, the all-new Porsche Panamera Grand GT Carbon kit. The Panamera is the first four door sedan they have made. And now, it's the second generation of the Panamera.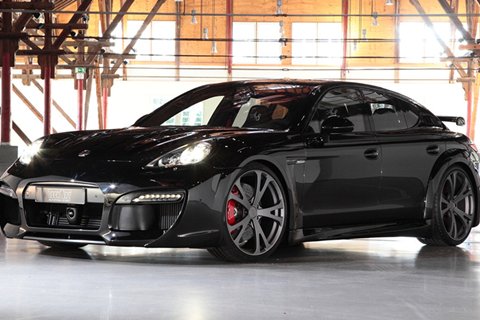 Porsche has been known for being a sports luxury vehicle and yet it also has comfort features. This vehicle has a 4.8 Liter V8 engine with a combine of twin turbo chargers that maximize the acceleration and this Porsche has 571 horses. It also has carbon fiber kits on the interior that adds a sportier feel for the driver. And this is where TechArt comes in. The carbon kits not only add a much sportier feel. It also loses the added weight on this Panamera.
The lighter the weight, the faster it can go. Leather was not used for its door panels. Instead, carbon fiber and a sporty fabric replace the traditional leather interior of the other Porsches. This 4-seater, eye catcher can go straight up the highway over the speed limits and leave everybody behind with a "wow". This car is perfect for the business man and other car enthusiasts, and even grandpa can be so aggressive instead of driving on a 50 km/h, he'll beat this car up to 200 to 300. And that's how this Porsche can change everybody's life.