The 2011 Porsche Panamera S Hybrid boasts of a combination of style and performance with a total of 380 horse power. It comes with a 3 liter V6 hybrid engine and a top speed of 168 mph. This vehicle is built and allows it to sprint from 0 to 62 mph within 6 seconds. It consumes as little as 6.8 liters for 100 km and very low CO2 emissions, making it one of the most economical Porsche's today.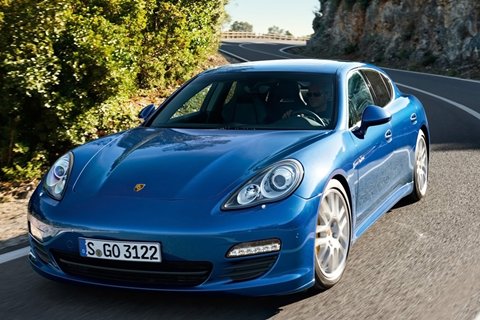 Tires are specially made for the Panamera and available on request. The tires aid the model to being environmentally friendly. However, regular tires are also capable of doing the same function although at a lower capacity.
Electric driving allows you to drive as much as 85 km/h, although the speed varies depending on the situation. However, one of the Panamera S Hybrid's biggest draw is its ability to "sail" on roads. This translates for the driver to be able to switching the combustion engine off when it reaches a speed of 165 km/h when the combustion engine is not releasing any type of power.
It makes use of an electric motor that serves as the vehicle's generator and starter. Like the Cayenne models, the Hybrid contains the eight-speed Tiptronic S which handles power transmission.
The model was launched at the Geneva Motor Show.