There's a lot to expect from big time British tuning company Project Kahn. Under the creative direction of Afzal Kahn, the tuning specialists have place their hand on Audi, Rolls Royce, Ashton Martin and other A list vehicles. Every one of Kahn's creations are unique and his affair with the Porsche Panamera is causing quite a stir—in a positive way of course.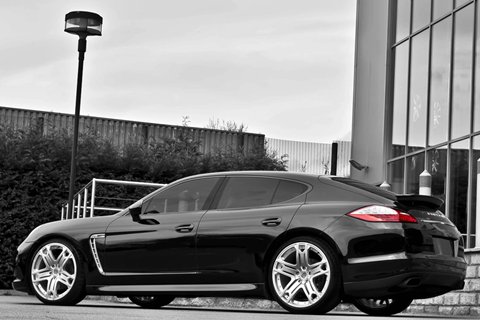 The Porsche Panamera RS600 is already a high performing vehicle as it is, and surprisingly Project Kahn left it as it is. Well at least for the engine part. The Panamera's 3.6-liter V6 is a tough cookie with 300 horsepower. Experts at Kahn agree that it's the best available as of now.
Project Kahn made most of the modifications on the Panamera's exterior. The obvious changes include a modified rear bumper decorated with Bi-Xenon headlights. The vehicle now features a lowered suspension system. There are also additional side vents and sports exhaust in black satin. Lastly, a unique set of Kahn RS-600 wheels were added.

The interior is fully furnished with fine black leather, and further decorated with customized floor mats, heated seats and privacy glass. Project Kahn also integrated a multi-functional steering wheel into the package. The Park Assist remains a pretty neat feature along with the Porsche Vehicle Tracking System.