Debuting in July 2011 is the latest Porsche Cayman. The 2011 Cayman S Black Edition.
This mid-engine Coupe is making a huge splash on the automobile market when Stuttgart's iconic Dr. Ing. h.c. F. Porsche AG Company's limited initial manufacture and release of 500 Cayman S Black units penetrates the global automobile market and makes waves.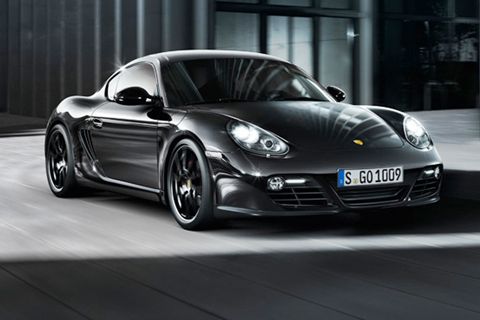 As of press time, Cayman S Black Edition has been heralded as an embodiment of optimized engine power co-mingling with stunning equipment and design features. Extra power courtesy of a V6 3.4 liter boxer engine (top speed at 172 mph) parallels with an improved output of power by 10 HP to 330 HP at a staggering 7,4000 rpm (increased by 200 RPM), with a stable maximum torque at 273 lbs-ft @ 4,750 rpm.
The Cayman S Black Edition also meets the expectations of the most distinguished automobile connoisseur with it superior-quality equipment package and specialized detailing. The Cayman S Black Edition's exterior features include Bi-Xenon front headlights complemented by cutting-edge LED running lights on the left and right sides and trendy sporty cornering lights, and automatic anti-dazzle feature on the car's interior and exterior mirrors amped with rain sensors, among others.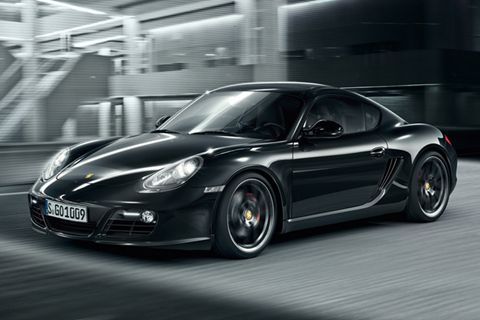 A Sport Design steering wheel, partial leather seats in black defined by the Porsche crest on headrests, and climate control feature all make dynamic car travel both memorable and breathtaking. The Cayman S Black Edition has an estimated price of € 67,807 Euro ($99,218 USD).