Ferdinand Porsche has established for himself an indomitable name in the arena where speed, luxury, style and efficiency are given high regard. His company, the Austrian automobile giant, Porsche SE has presented the world with the most sought-after cars that exude everything a driver would want in a motored best friend.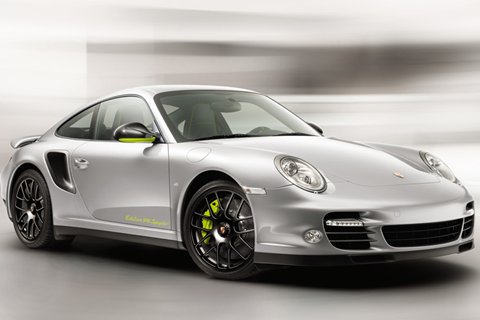 Porsche 911 Turbo's stellar speed and petite frame has served New Moon vampires well. With the introduction of the 2011 Porsche 911 Turbo S Edition 918 Spyder, the vampires might have something new to sink their teeth in. The Edition 918 Spyder is still geared to deliver fast and furious at its finest. The 3.8 liter flat-6 provides the vehicle an impressive 530 horsepower a maximum torque of 516 lb.-ft. In a short span of 3.1 seconds the car can accelerate to 195mph.
The Edition 918 Spyder's body will reflect that of Porsche Turbo S. It will exhibit the same Dynamic Bending Lights and 19-inch wheels with central locking nut. Other features of the Turbo S model will be retained. The design will feature distinct acid green accents on the car logo, seems, door entry guard and others. The interior is lined with fine leather alongside carbon fiber finishing.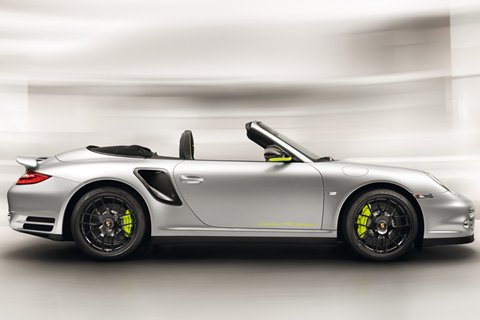 The production of the 2011 Porsche 911 Turbo S Edition 918 Spyder is limited to 918. Coupe and Cabrio models will be released soon.