The 2011 Hamann Porsche Panamera Widebody is a concept car patterned from the traditional Porsche automobile although there have been some modifications done. The kit is aerodynamic and has several fresh features. It includes an expanded rear wing which houses a one of a kind rear diffuser and uniquely shaped tailpipe tips. From the front and rear axles, this Panamera model is about 60 mm wider.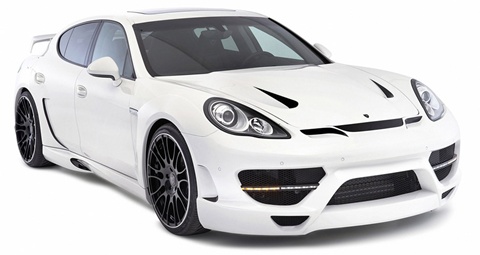 Performance
The wheels are incorporated perfectly onto the widened sides of the automobile. The wheels make use of 22 inch Forged Gunmetal with rims. As for the engine, the Panamera has a lot to offer. Upon looking at the performance, this model has better and increased output in comparison to older models. It has a 579 hp and 605 lb ft of torque.
Exterior & Interior
When looking at the model's interior, the Panamera gives anyone who scoots into the inside a fell for luxury. The perfect description would probably be like walking onto a 5 start lounge for VIP's. Usually for the previous models, a factory stock unit is installed by the manufactures but with this model, all the interiors have been replaced with fine leather coverings.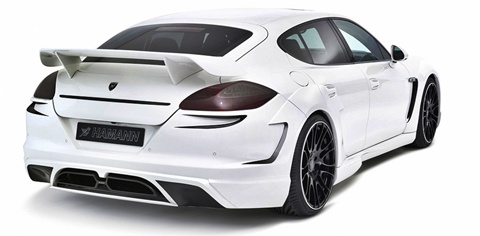 As for the other accessories such as the pedal system, these have also been upgraded. The pedals have been forged with pure aluminum in order to provide a sleek feel that complements the rest of the Panamera's interior.
The 2011 Panamera definitely has a lot to offer from its aesthetics to driving dynamics; it can give its competitors a run for their money.
Specifications
Performance

| | |
| --- | --- |
| Horsepower: 579 HP | Torque: 605 lb-ft |