TopCar, the largest tuning atelier, is working on a new project called Stingray. This car made use of the base of Porsche's Panamera. Its lustrous black finish is sure to turn heads. Plus, the interior of the car is furnished with leather considerably increasing the aesthetic value of the car's interior. This special type of leather is referred to as Nappa. Even the steering wheel of the car is decorated with intricate and elegant designs.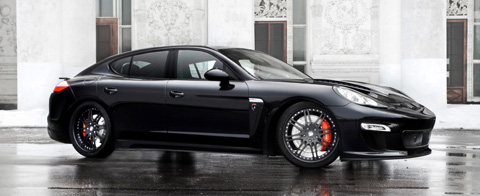 Stingray focused a lot on the aerodynamics of Porsche's Panamera. Improvements were done easily because of the decrease in frontal resistance. The aerodynamic set, which consists of the front bumper, back bumper, piston skirt, thresholds, and bonnet, are all composed of the same material called carboxylic fiber.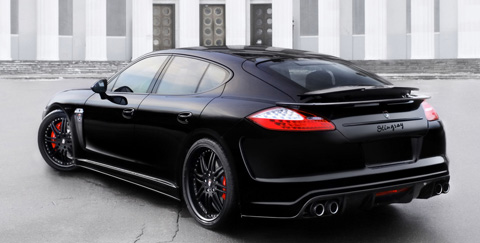 TopCar made several modifications in the car's engine. This resulted to an increase in the engine's overall power. Moreover, the exhaust system was replaced with a more efficient one. The dashboard and the other panels of the car's interior are carefully designed with genuine carbon. Stingray is set to appear in the 2010 Dream Car Show in Moscow, Russia. This is soon followed by the world premier of this car model at the Top Marques exhibition in Monaco.