TopCar recently released the Stingray set of enhancements to augment the already tremendous performance and eye-popping looks of the 2010 Porsche Panamera.
First off, the appearance of the newly refitted 2010 Porsche Panamera Stingray by TopCar exemplifies astounding form filled with elegance and poise.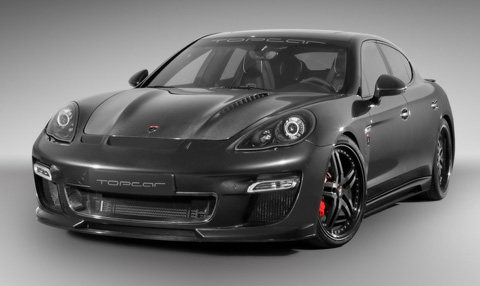 The entire body kit of the car has been constructed with lightweight and stylish carbon fiber. A front mounted chin spoiler is positioned above the front apron, which in turn has wide air intakes. Complementing this design is a sleek and smooth carbon fiber hood with built-in air inlets. Side skirts expand the width of the rear apron, adding to the overall striking appearance of the car. Forged R21 light alloy rims give the car an imposing appearance without sacrificing efficient weight distribution. Moreover, the new Panamera Stingray gets a harmonious finish to its new look from a new rear spoiler, and it fits perfectly over the retractable original. Enthusiasts will also appreciate that engineers have used Nappa Leather for the interior, supported by a carbon fiber chassis, further reducing the weight of the Panamera Stingray. The construction of the entire body kit is exceptionally aerodynamic and lightweight, reducing the vehicle's final drag coefficient to 0.24.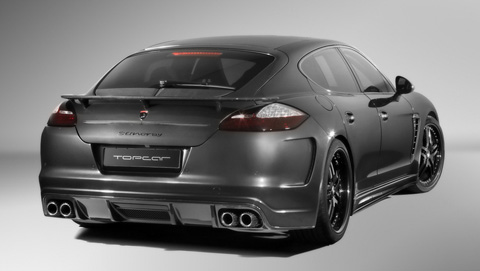 Now let's look at the performance of the improved Panamera Stingray. The most dominant performance upgrade is the new pair of mufflers that enables the Panamera to produce a thunderous 550 horsepower. The vehicle's suspension has also been tuned to racing specifications, giving it an ultra low ground clearance. This grants the car more down-force and increased acceleration.