The 2010 Porsche Panamera Turbo is a four-door high performance sports car.
The Panamera Turbo was first displayed at 13th Auto Shanghai in the year 2009. The Panamera Turbo features a light weight body, latest technology, LED lights and stylish body structure.
The Panamera Turbo features a turbocharged V8 engine with direct fuel injection that delivers an out power of 500 bhp. It also features specially designed Start-Stop automatic transmission where the gear shifts can be performed easily and smoothly even at higher speeds and stress.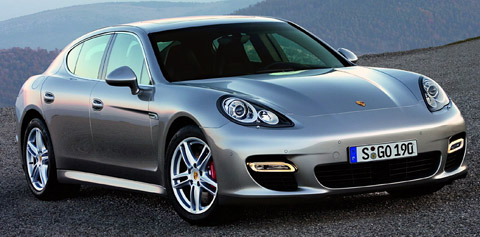 The Panamera Turbo features alloy wheels with adaptive air suspension or steel suspension that delivers a comfort and smooth drive. In addition the car features a Sports Mode which delivers a sporty, high performance drive and this mode can be selected according to the road and driving conditions.
The exteriors feature the stylish body structure, headlights and mirrors. The interiors feature the leather seats, instrument panels and sporty steering wheel.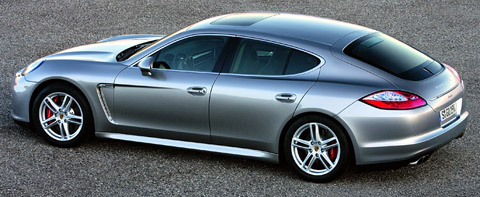 Specifications
Vehicle Type: - 4-door sports car
Configuration: - Front Engine
Engine: - turbocharged V8
Horsepower: - 500 bhp
Length: - 195.7 inches
Height: - 55.9 inches