Porsche has introduced the 2010 Porsche 911 GT3 a new model of the 911 series which is more powerful, faster, and sophisticated compared to the previous models. The 911 GT3 gives an impressive driving both on the roads and racetracks.
The 911 GT3 consists of a flat six-cylinder engine which delivers an output power of about 435 bhp, which is 20% higher than the previous models. The engine also delivers an increase in torque which attains a top speed of about 194 mph and reaches 0-60 mph in just 4.0 sec.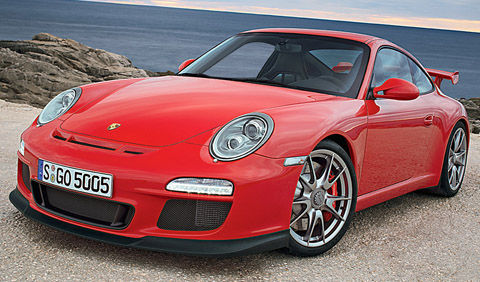 The cars dynamics are improved which comes with a sport variant, where the stability management is done in traction control and stability control. The operations can be done even in extreme driving conditions with a single button touch.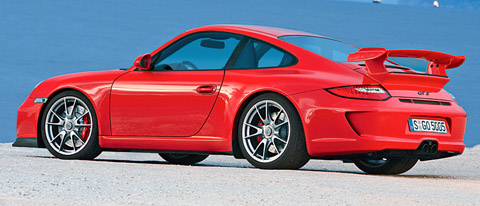 The aerodynamics of the 911 GT3 has been modified where the down forces at the front and rear are increased twice, pushing down compared to the other models. The modified LED light clusters, bi-xenon headlights, inlets and outlets is another major attraction.
The discs are larger and of light weight which is covered with aluminum. The ventilated brakes stand provides consistent braking and stand for longer periods. The major feature is the lift system at the front axle where the car can be lifted up to 30 millimeters with a single button touch.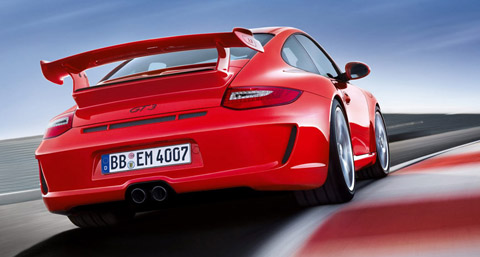 Specifications
Vehicle Type: -Production car,  two doors coupe
Configuration: - Rear Engine/ RWD
Engine: - Flat-6
Displacement: - 3800 cc
Horsepower: - 435 bhp @ --- rpm
Transmission: - 6-speed Manual
0-60 mph: - 4.0 sec
Top speed: - 194mph
Price: - 112,000$