The 2010 Porsche 911 GT3 Cup 911, the racing version of the GT3 RS, represents a stronger, faster and more striking racing car option for the well-heeled who love taking things up a notch.
A six-speed sequential transmission allows seamless full throttle shifting that's been optimized to be in sync with a more powerful engine. Hailed by auto buffs as the most precise, dynamically well-structured and rewarding car in its category, the Porsche 911 GT3 Cup comes with a lithe 2,646-lb curb weight and lightweight carbon ceramic brakes. The enhanced and lighter version of the road-traveling 911s incorporates suspension changes and updated rear end. There's also improved heat dispersal and a modified exhaust system.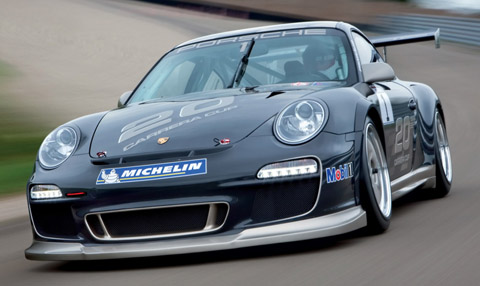 The powerful racing machine is equipped with wider tires, new front lip spoiler that's about .6 inch lower, and an elevated rear wing broadened to raise down force on the rear axle. Also noteworthy are the LED lights for daytime driving and taillights. One center-mounted windshield wiper has been installed. The GT3 Cup is also equipped with a racing catalytic converter. As for the interiors, there are well-positioned controls, and the cockpit caters, as Porsche wild racing machines always do, to the specific needs of the driver.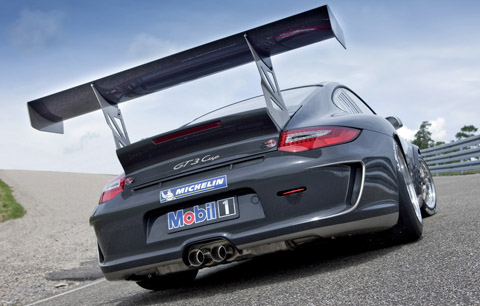 The 911 GT3 Cup comes with a 3.8-litre six-cylinder power unit developing 450 bhp, sequential six-speed manual gearbox, and weight of 2,646 pounds. Indeed, the GT3 Cup is a strong contender on the track.