The team at SpeedART has done it again. Taken a reliable vehicle that is already pure power in itself, then upgraded it to make it better. And this is what the Titan DTR 310 design on the Cayenne Diesel is all about.
In terms of adding more power to the 3 liter TDI V6 engine of the Porsche Cayenne, the client can choose from power kits that have 280, 290 or 310 hp and torque that are up to 660nm.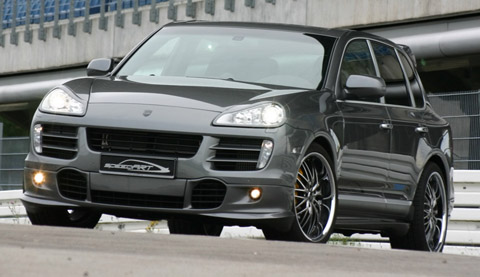 There is also a sport exhaust designed as twin tail pipes in either a polished finish or a matt black that can be installed that is specially made for the diesel engine and only what can be considered as a SpeedArt technology.
The Titan DTR body kit consists of a front spoiler with fog lights and improved brake cooling system, side skirts, roof top spoiler, rear lower bumper that have bigger holes in order to accommodate twin tail pipes and day time running lights and head light covers.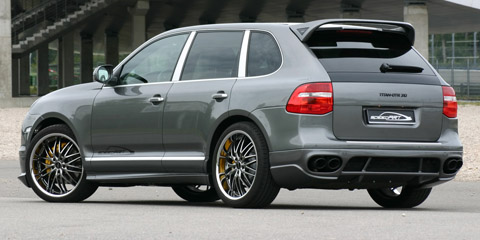 If you're looking for a Sports utility vehicle with sheer power and high class precision that can also perform stronger than most vehicles in its class then the SpeedArt Titan DTR Porsche Cayenne Diesel has all of these and much more hidden under their sleeve.