Porsche has launched a brand new 911 Carrera S, which includes a new 3.6 liter engine. Also, the engine makes use of Direct Fuel Injection (DFI), which is used for the first time in Porsche sports car. The DFI can be linked with an optional 7-speed Porsche Doppel Kupplung (PDK).
The 7-speed double-clutch gearbox Porsche Doppel Kupplung (PDK) is also applied for the first time. The PDK system increases the acceleration by decreasing the fuel efficiency. The Porsche 911 Carrera releases a maximum output of about 385 hp, with this output power, the car can travel at a maximum speed of 188 mph and reach 60 mph from stand still point in 4.3 secs.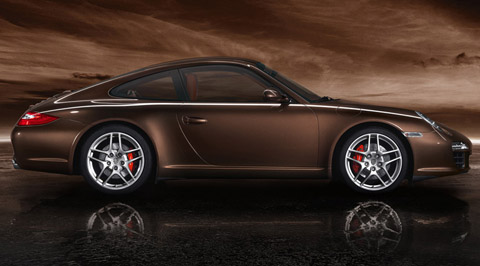 The exterior designs of the car are of latest technology where the mirrors have a large vision to the cars back. The LED lights and brake lights are a highlight, which adds a distinctive style to the car.
The 3.0 Porsche Communication Management (PCM) features in this car, which contains a touchscreen for the operation of audio system and hard disk drive navigation system which is optional part in the car. In addition, the PCM is equipped with Bluetooth, iPod, auxiliary jack, XM satellite radio and USB port.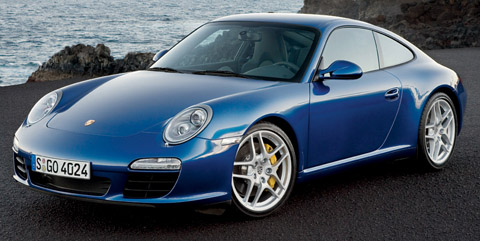 Specifications
Vehicle Type: -Production car, with two doors
Configuration: - Rear Engine/ AWD
Engine: - Flat-6
Displacement: - 3800 cc
Mileage: - 17/25 mpg
Torque: - 310 lb-ft @ 4400 rpm
Horsepower: - 385 bhp @ ---rpm
Width: - 71.2 in
Length: - 175.6 in
Height: - 51.2 in
Weight: - 3131 lbs
Wheelbase: - 92.5 in
Transmission: - 6-speed Manual/7-speed PDK
0-60 mph: 4.3 seconds
Top speed: - 188 mph
Price: - 86,200$