With the new C-Class model C 63 AMG, Mercedes-Benz has given an overall amazing performance in the medium class. Equipped with the new wheels and sport aerodynamics, this C-Class model shows the most clear features of a top athlete.
The torque in the Carlsson CK63 can significantly increase from 600 to 685 Nm and the car only needs 3.8 seconds to accelerate from 0 to 60 mph and achieving top speeds of 186 mph. The driver can setup their individual adjustable damping characteristics according to their preference. Equipped with a new technical development by Carlsson, the driver does not need to make any promises. He may enjoy his driving experience with complete peacefulness and comfort.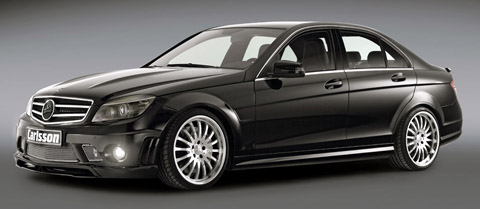 Also, Carlsson has recommended its drivers with a torque-sensitive multi-plate limited slip differential with mechanically variable lock-up. This can increase the traction and the driving ability, especially when accelerating in turns. To the customers, Carlsson has been compiled into various components to an individual comfort from a sport steering wheel to leather interiors. Giving their drivers with a luxurious drive and sporty look.