The 2011 Ford F-150 is part of Ford's F series. This is essentially a whole succession of high quality pick-ups from this automobile giant. As a matter of fact, the trucks from this series have been considered the best sellers from a straight 33 years. It has been widely recognized as the most popular pick-up truck in the United States throughout the years.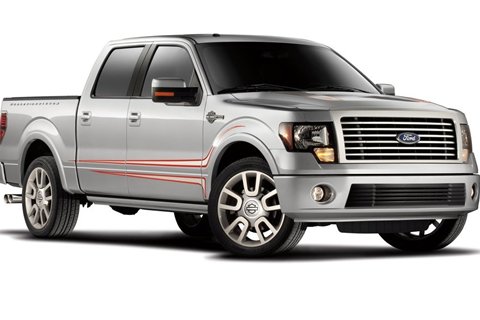 Engine & Performance
Looking under the hood, this year is definitely marked with an all-new engine line up for the 2011 Ford F-150. Now, the base engine is pegged at the 3.7-liter V6 that is able to generate as much as 302 horsepower and 278 pound-feet of torque. Next in line is the 5.0-liter V8 which has a higher horsepower at 360 and torque at 380 pound-feet. And the biggest unit in this model has a whooping 6.2-liter V8 with horsepower reaching up to 411 horsepower and 434 pound-feet of torque.
Then later on came what a lot of people say as the biggest break from the tradition of Ford engines. Now, the customers have the option to have the turbo0charged EcoBoost 3.5-liter V6. This promises as much as 365 of horsepower coupled with 420 pound-feet of torque.
All the new engines in the lineup also come with automatic transmissions with 6 speed or gears; but these also come with a capability for manual shifting. You also have a wider set of options in almost every aspect. For one, now you can choose between having a two-wheel drive or four-wheel drive regardless of what version of this model you will purchase. Well, except for the Raptor because that has an automatic four-wheel drive as its standard equipment.
All this extra power in the engine line up of the 2011 Ford F-150 can actually be traced back to the computer controls which have already been revised as well as boost pressure that has been enhanced. The transmission has also been made beefier to be able to handle extra twists and turns.
The powertrain has also been widely praised because for its towing capabilities. The ride as well as the handling has been widely recognized.
Interior
If you want to know more about the interior, here it is. A lot of users and reviews found the interior of the 2011 Ford F-150 to be cool and classy. You will enjoy high interior quality when it comes to the equipment, upholstery, etc. The SuperCrew form of this model can easily seat four people comfortably and even extend that to 6 people if you do not mind.
Even the backseat is comfortable. This model also comes with a brand new 4.2-inch LCD display in its gauge cluster that a lot of users actually love.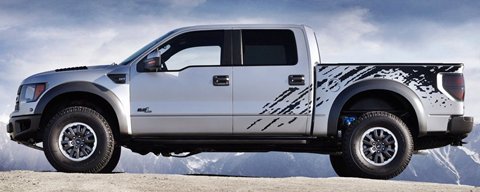 Exterior
When it comes to the exterior of the F-150, the reviews have been very good. However, there have been qualms about its being bulky. Well, this is actually not a surprise because technically speaking; the pickup trucks in the Ford F-150 are half-ton trucks.
Some also find the tall sides to be something to consider since it make reaching into the center of the bed somewhat a bit difficult.
This baby also comes with a bold and big boy front chrome grill. Then there are also strong molded fender flares which come with all wheel openings.
Competition
There are three manufacturing giants that stand toe to toe with the Ford F-150. Although the F-150 slightly more, it more than makes up for it in fuel efficiency. These are Toyota Tundra (MSRP $25,410; 16 city / 20 hwy), Chevrolet 1500 Silverado (MSRP $22,230; 15 city / 20 hwy), and the Dodge Ram 1500 (MSRP $21,785; 14 city / 20 hwy). these comparisons are based on the base model and regular cabs.
Reliability
Finally, when it comes to safety, this baby is also well-equipped. For instance, this model comes with anti-lock disc brakes. You will also like its stability control as well as its trailer sway control. There are also airbags which are in the front seat side as well as a full-length side curtain. This 2011 Ford F-150 also gave an excellent performance in the 2011 crash testing procedures.
Overall Rating


70 out of 100
What others say:
"For 2011, the F-150 gets a freshening, with four new engines, including a 5.0-liter V8 and a turbocharged V6. The 5.0-liter replaces two old, coarse V8s. Otherwise, the cabin is very quiet. The interior has comfortable front seats and a very roomy rear seat. Handling is secure, and braking performance is vastly improved." Consumer Reports
"All-new engines across the 2011 Ford F-150 model line finally give these full-size trucks strong (yet efficient) performance to match their macho looks."The Car Connection
"A 6-speed automatic is the sole transmission for all models. Maximum towing capacity is 6,100 pounds with the 3.7-liter V6, 10,000 pounds with the 5.0-liter V8, and 11,300 pounds with the 3.5-liter V6 and 6.2-liter V8."Consumer Guide
"…Ford engineers have built in class-leading capabilities in both these areas while, at the same time, boosting fuel economy across the board. But don't think they skimped on creature comforts, as the 2011 Ford F-150 offers increasing levels of luxury from among its 35 variants."KBB
Specifications
General Info

| | |
| --- | --- |
| Vehicle Type: Pick-Up Truck | Base Price: $ 22,790.00 |
| Fuel Tank Capacity: 26 gallons | Miles Per Gallon: 17 city / 23 hwy |
Dimensions

| | |
| --- | --- |
| Length: 213.2 in. (542 cm) | Width: 79.2 in. (201 cm) |
| Height: 74.8 in. (190 cm) | Weight: 4685 lbs (2125 kg) |
| Wheel Base: 125.9 in. (320 cm) | Ground Clearance: 8.2 in. (21 cm) unladen |
| Luggage Capacity: N/A | Maximum Seating: 3 |
Performance

| | |
| --- | --- |
| Engine: 3.7L DOHC 24-valve V6 | Displacement: 225 CID |
| Horsepower: 302 hp | Max RPM: 6500 rpm |
| Torque: 278 lb-ft @ 4000 rpm | Transmission: 6-Speed Automatic |
| 0-60 mph: N/A | 1/4 Mile: N/A |
Available Trims & Engine

| | |
| --- | --- |
| Option:STX – 3.7L V6 FFV (flex fuel vehicle)Engine | MSRP: $25,880; MPG: 17 city / 23 hwy |
| Option:XLT – 3.5L V6 EcoBoost™ Engine | MSRP: $26,500; MPG: 17 city / 23 hwy |
| Option:FX2 – 3.5L V6 EcoBoost™ Engine | MSRP: $33,460; MPG: 15 city / 21 hwy |
| Option:Lariat – 3.5L V6 EcoBoost™ Engine | MSRP: $34,495; MPG: 15 city / 21 hwy |
| Option:FX4 – 3.5L V6 EcoBoost™ Engine | MSRP: $37,101; MPG: 14 city / 19 hwy |
| Option:SVT Raptor – 6.2L V8 Engine | MSRP: $41,935; MPG: 11 city / 14 hwy |
| Option:King Ranch – 3.5L V6 EcoBoost™ Engine | MSRP: $42,175; MPG: 15 city / 21 hwy |
| Option:Platinum – 3.5L V6 EcoBoost™ Engine | MSRP: $43,985; MPG: 15 city / 21 hwy |
| Option:Lariat Limited – 6.2L V8 Engine | MSRP: $47,580; MPG: 13 city / 18 hwy |
| Option:Harley Davidson – 6.2L V8 Engine | MSRP: $48,830; MPG: 13 city / 18 hwy |