The 2010 Mitsubishi Evolution X FQ-400 is a high performance four door luxury car.
The Evolution X FQ-400 features a Turbocharged Incline-4 engine with fuel injectors, stainless steel piping that delivers high performance. The capacity of the engine is 2000 cc and it delivers an output power of 430 bhp and 387 lb-ft torque at 3500 rpm. It reaches the speed of 60 mph in 3.7 seconds and the top speed is about 155 mph. The Evolution X FQ-400 features 6-Speed manual transmission and the gear shifts can be performed easily and quickly even at higher speeds and loads.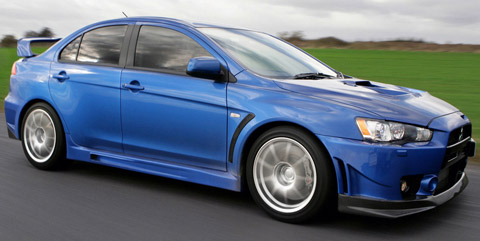 The Evolution X FQ-400 features 18-inch lightweight nine spoke wheels with Bilstein Shock Absorbers that ensure smooth and comfort driving. The wheels are wrapped with Toyo Proxes R1R tires and it features sealed disc brakes with piston calipers that give a good grip and handling of the car even at higher speeds.
The exteriors feature the automatic headlamps, mirrors and stylish body structure. The interiors feature the remote central locking, 30 GB hard drive, Bluetooth, DVD satellite navigation system, instrument panels, leather seats and sporty steering wheel.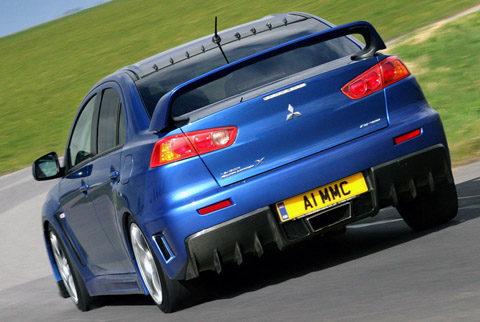 Specifications
Vehicle Type: - 4-door sports luxury car
Configuration: - Front Engine
Engine: - Turbocharged Incline-4
Capacity: - 2000 cc
Torque: - 387 lb-ft at 3500 rpm
Horsepower: - 430 bhp
Transmission: - 6-Speed Manual
0-60 mph: - 3.7 sec
Top speed: -155 mph
Mitsubishi Evolution X FQ-400