This new BMW, the SL 65 AMG features new styling, new headlamps, and modified gill-type air outlets that release air behind the front wheels. Mercedes-Benz has released their most powerful engine that has ever been installed in a production car.
Developing 604 horsepower, the limits that this V12 models can reach 0-60 mph in a sheer 4.2 seconds, this top speed can limit to 155 mph. Not everyday a car is judged by their horsepower, but by their twin-turbo torque peaking 738 lb,-ft, and going from 2,000 to 4,000 rpm.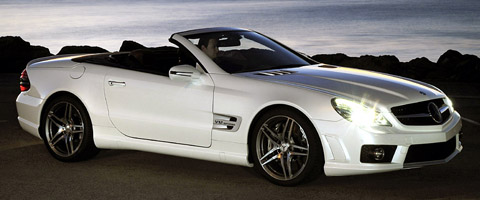 To provide the fuel and air necessary for the much larger engine, AMG has provided us with a higher intake valve lift and longer opening duration, and fuel injectors. Also AMG has provided this car with a much larger turbocharger not set at 1.5 bars. Air that's being pressured is obviously going to get hot; Mercedes-Benz's advanced cooling intercooler has been inserted into the engine.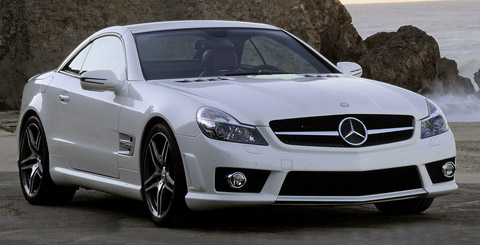 Also as an extra precaution, Mercedes-Benz has added oil-cooling jets to cool it down. In order to cool down this turbo-charged engine, new displays and designs have been added, an integrated six-disc CD-DVD player and a Music Register for 1,000 MP3 track. The SL's hardtop can be opened and closed in just 16 seconds to provide a breeze on those hot days when the A/C blows out. This car I would say is an "A" for Mercedes-Benz to record in their books.