There are many sports cars that are being sold in the market that can reach blinding speeds in an instant, while there are also others that have sleek designs and interiors which are made from the finest materials that are guaranteed to make their prospective drivers and passengers comfortable. But there are few sports cars out there that actually ensure that their drivers would not be wasting their money on constant trips to the gas station by being fuel efficient, an aspect of vehicles that that is often overlooked in favor of speed and design.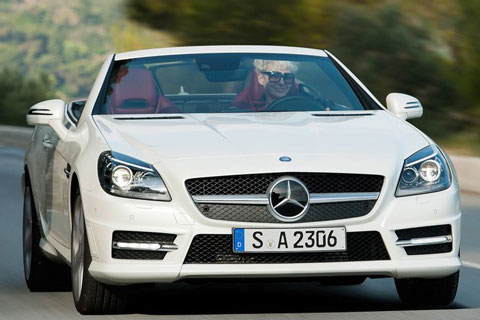 Performance
The 2012 Mercedes-Benz SLK 250 CDI promises to provide not only speed through its all-powerful engine that can satisfy any hunger for speed, but also boasts of an interior made from comfortable seats that is highly unusual for sports cars. But perhaps the feature that distinguishes the SLK 250 CDI from other sports cars that also offer fast speeds and sleek designs is that it is one of the most cost-efficient vehicles in the market in terms of its fuel consumption, which is only 4.9 liters for every 100 kilometers.
That does not mean that the speed of the 2012 SLK 250 CDI has been compromised because of its being cost-efficient, because the truth is actually the opposite. By being one of the most efficient fuel consuming vehicles, it also gives its prospective drivers immense satisfaction by providing them with an exciting driving experience.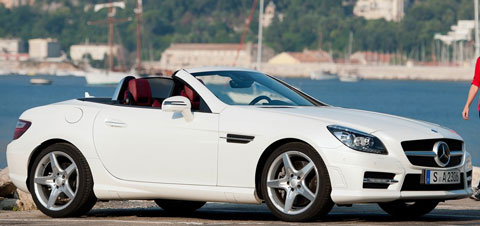 The matter of comfort has also been taken care of in the vehicle with its comfortable seats and one of the largest luggage capacities in any Mercedes-Benz vehicle, thus proving that the 2012 Mercedes-Benz SLK 250 CDI is indeed a car that provides everything for its drivers.
Specifications
General Info

| | |
| --- | --- |
| Vehicle Type: Convertible | Base Price: $60,065.00 |
Performance

| | |
| --- | --- |
| Engine: TurboCharged 4-cylinder Diesel | Displacement: 2100 cc |
| Horsepower: 204 HP | Torque: 396 lb-ft |
| 0-60 mph: 6.7 seconds | Maximum Speed: 151 mph (243 km/h) |