The 2010 Mercedes-Benz SLS Panamericana Body Package is the end-result of Gullwing-America's vision of creating a retro- looking Benz which is similar to Gullwing 300SL. Bringing to life the 300SL's outer design like the ribs located on the fenders and the hood plus the sleek grille, this newest addition to Mercedes-Benz long line of top of the range luxury cars certainly has a lot to offer.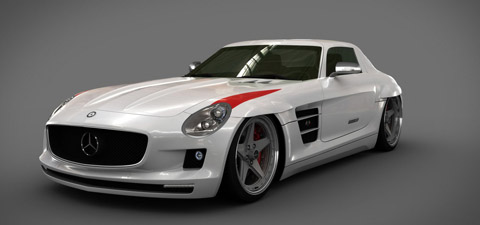 The term "Panamericana" refers to the conversion kit that is comprised of seven body parts which are all made from carbon fiber and Hybrid Aluminum. There's a series of chrome detailing, a dual Xenon headlights, a set of GWA 19" and 20" wheels, a high-quality muffler, dual side vents and a lot more.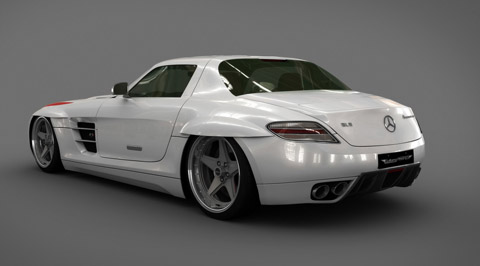 The promising 2010 Mercedes-Benz SLS Panamericana Body Package has a magnificent interior detailing to boast of as well. Arturo Alonso, GWA's chief engineer used the "classic" red as interior color and the old-time favorite white and red stripes on the fender. Ride in style with the Panamericana.