Many cars from yesteryears are now being brought up to speed by new technologies. Old versions are now reinvented into something for the modern day buyer. Not to be one-upped, Mercedes-Benz and AMG have teamed-up to create a car which would embody the strengths both companies offer to the world market. Their creation: the 2010 Mercedes-Benz SLS AMG.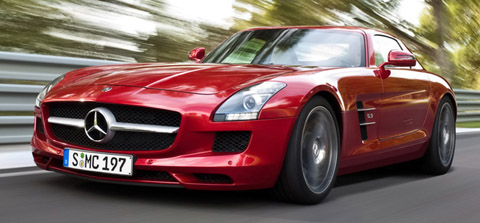 The 2010 Mercedes-Benz SLS AMG boasts of having the ultimate in sports cars. From a distance, the car has a distinctive aluminum body with gullwing doors that could open up to a maximum of 70 degrees. Price at €177,310, its engine is a powerful 6.3 liter V8 that has a horsepower of 571. The car could accelerate from 0 to 62 miles per hour at only 3.8 seconds with a top speed of 317 km/h (197 mph). It has a torque of 650 Nm.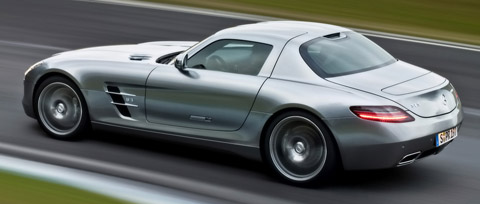 The car recreates one of the iconic designs of Mercedes-Benz. The spoiler of the car is installed in the boot lid and is automatically sets out at 120 kilometers per hour speed to stabilize the car at high speeds. The interior design is much like an aircraft cockpit. The console and the dashboard both have the Silver Shadow surface. The controls are made out of metal.