At long last, Mercedez-Benz has released their newest addition to the SLS AMG series dubbed as the GT3. The GT3 is the ultimate racing version of the gull wing model. It has the perfect combination of design and features.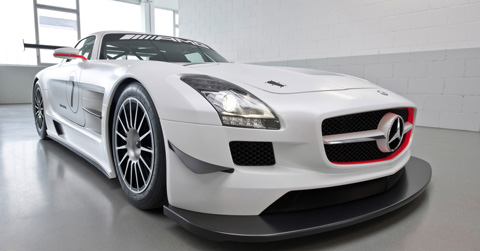 The GT3 has an engine of 6.3 liters. The materials used for the construction of this unit are all light weight and of the highest quality. Because of this, the car accelerates with ease as it reaches a top speed of 186 miles per hour. The brakes, suspensions, and aerodynamics went through a series of modifications in order to achieve the best performance.
The gull wing doors of the SLS AMG GT3 take you to a new height as it reveals the state of the art interior of the race car. With a six-point seat belt together with a head and neck support, the driver is provided with a racing bucket seat for maximum protection during races. Not to mention the steel rollover cage that provides additional support to the sturdy aluminum body of the car. The car's steering wheel measures only 33 cm and has a free upper section. Maneuvering the car couldn't get easier with a steering wheel that does not block the driver's view.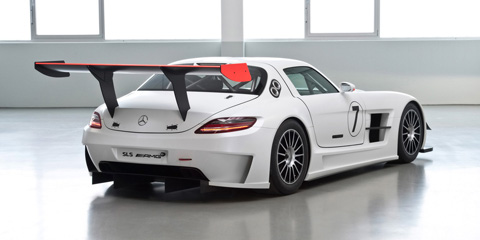 The car should be  available by autumn of 2010. However, it won't  be tested on the race track until 2011.