The 2010 Mercedes-Benz S63 & S65 are high performance luxury cars.
The Mercedes-Benz S63 features a 6.3 L V8 engine that delivers an output power of 525 hp, 630 Nm torque and it reaches the speed of 62 mph in 4.6 seconds. The Mercedes-Benz S65 features a 6.0 L V12 BiTurbo engine that delivers an output power of 612 hp, 1000 Nm torque and it reaches the speed of 62 mph in 4.4 seconds. Also, these cars reduce the CO2 emissions and give a better mileage and the top speed in both these cars is 155 mph.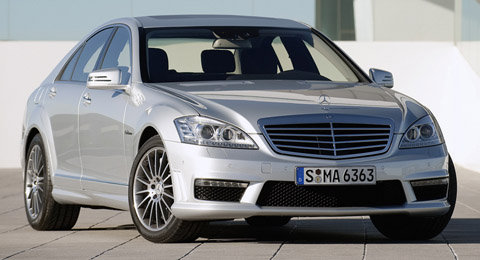 The S63 features specially designed 7G-Tronic Speedshift transmission and the S65 features five speed Speedshift automatic transmission equipped with Direct Select which allows the gears to be shifted easily at higher speeds and stress.
Both these cars feature 20-inch wheels with double spokes. It also features AMG sports suspension that makes use of Electronic Stability Program with sensors that carefully handles the car even at critical conditions and delivers smooth and comfort driving.
The cars feature high performance Adaptive Brake System with Brake Assist Plus, Pre Safe Brakes and aluminum piston calipers on all the wheels that ensure safety braking of the car even at higher speeds.
The exteriors feature the diamond pattern design, headlights and mirrors. The interiors feature the leather seats, infra read camera, power windows, instrument panels and sporty steering wheel.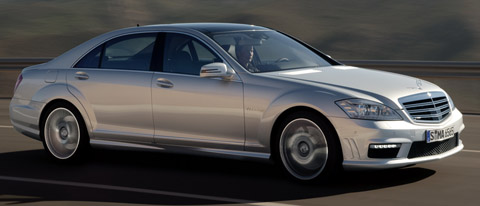 Specifications
Vehicle Type: - 4-door luxury cars
Configuration: - Front Engine
Engine: - 6.3 L V8 engine in S63 and 6.0 L V12 BiTurbo engine in S65
Horsepower: - 500 bhp and 612 bhp
Torque: - 630 Nm and 1000 Nm
Top speed: - 155 mph
Mercedes-Benz S63 & S65 AMG